About
"The mission of the international nonprofit National Fire Protection Association (NFPA) is to reduce the worldwide burden of fire and other hazards on the quality of life by providing and advocating consensus codes and standards, research, training, and education. NFPA membership totals more than 81,000 individuals from around the world and more than 80 national trade and professional organizations.
Established in 1896, NFPA serves as the world's leading advocate of fire prevention and is an authoritative source on public safety. In fact, NFPA's 300 codes and standards influence every building, process, service, design, and installation in the United States, as well as many of those used in other countries. NFPA's focus on true consensus has helped the association's code-development process earn accreditation from the American National Standards Institute (ANSI)." [1]
Common Types
NFPA 10, Standard for Portable Fire Extinguishers
NFPA 99, Standard for Health Care Facilities
Contact
NFPA headquarters
From Mexico (toll-free) 95-800-844-6058
Customer Sales/Member Services
E-mail: custserv@nfpa.org
Tel: +1 800 344-3555 or +1 617 770-3000
Press 1 to place an order, obtain prices, for renew a membership or subscription service, or for additional questions regarding NFPA products & services
Press 2 for information on existing orders, invoices, or statements
Press 3 for advisory service on a technical question
Fax: +1 800 593-6372 or +1 508 895-8301
References
Links
Video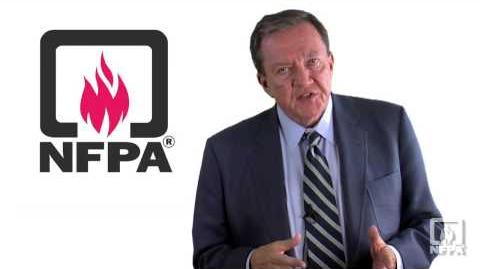 Ad blocker interference detected!
Wikia is a free-to-use site that makes money from advertising. We have a modified experience for viewers using ad blockers

Wikia is not accessible if you've made further modifications. Remove the custom ad blocker rule(s) and the page will load as expected.